Plumbing Installation Services
by Professionals
Calgary's Hot Water Tank Specialists
Day & Knight Plumbing & Heating provides full-service water heating solutions, including preventive maintenance, repair, replacement, new installation, and 24/7 emergency service. Our goal is to provide exceptional customer service for the task at hand in a timely manner at affordable prices.
Did you know that hot water heating expenses account for about 15% of the energy budget in the typical home? Annual preventive maintenance may extend hot water tank life, helps avoid catastrophic failures, and ensure your home has an efficient and ample supply of hot water every time you need it, whether in the bathroom, kitchen, or washing machine.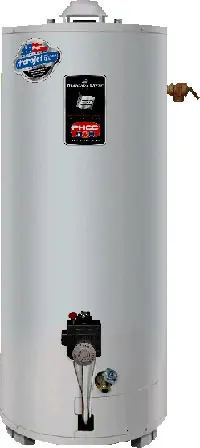 We understand that when a problem arises with the water heating system in your home, there is no time to waste. We respond quickly, diagnose the issue, and provide you with the information you need to make the best decision for repair or replacement.
Our plumbing professionals service all makes and models of gas-heated and electric hot water tanks. If your hot water tank is under the weather, call Day & Knight Plumbing & Heating.
Day & Knight Plumbing & Heating installs top-quality hot water tanks from Bradford White,Rheem and John Wood. Whether you are facing a hot water tank replacement or a new system installation, you are guaranteed to receive top-quality service, installation, and a hot water tank system from manufacturers you trust.
Hot water tank emergencies inflict potentially serious situations to home and safety. We respond immediately to catastrophic tank failures and leaky hot water tanks. If you have an emergency or are not quite sure if you do, call Day & Knight Plumbing & Heating right away.
If you are thinking of getting a Tankless water heater, give us a call before you make a decision at +1 (403) 230-5900.
Day & Knight Plumbing & Heating offers extensive bathroom plumbing services, including repair, installation, and emergency service for:
Whether you are modernizing your old bathroom, need drain or piping services, are tired of your toilet running all night, or modifying the bath or shower to accommodate an elderly person or special needs loved one, our plumbing specialists ensure the job is completed to your 100% satisfaction.
Leaky pipes aren't always easy to detect. Even exposed pipe leaks, such as under a sink, can go undetected, depending on which direction the water "drains" away until it's too late, and walls and home structures have suffered water damage, mold, and mildew.
Calgary has some of the hardest water in Western Canada. Hard water is caused by calcium and magnesium in the ground and surface water. Let us show you the difference a water softener can make.
Hard water can reduce the effectiveness of detergent. Hard water may also cause automatic dishwashers or washing machines to leave a film on dishes or residue on clothing and cause mineral build-up on mechanical parts.
Benefits: With a water softener, you will use less soap when you shower, wash clothes or use your dishwasher. As soft water works better with all soap products, softened water will also make your skin feel less dry.
Repair/Maintenance: We install Alberta-made water softeners, and our technicians are fully trained in all repair and maintenance tasks.
Emergency Service: For emergency services, contact our 24-hour helpline, and we will get your plumbing fixed fast.
Kitchens are typically lively rooms in the home, whether meal preparation, dish washing, or someone needs a simple glass of water. Yet, a kitchen plumbing problem can bring all activity to a halt until the issue is remedied.
That's when Day & Knight Plumbing & Heating can help. No matter how simple or complex a problem may appear, we quickly identify the root and clearly explain your options. Whether you need repair, replacement, installation, or emergency service, our kitchen plumbing services include the following: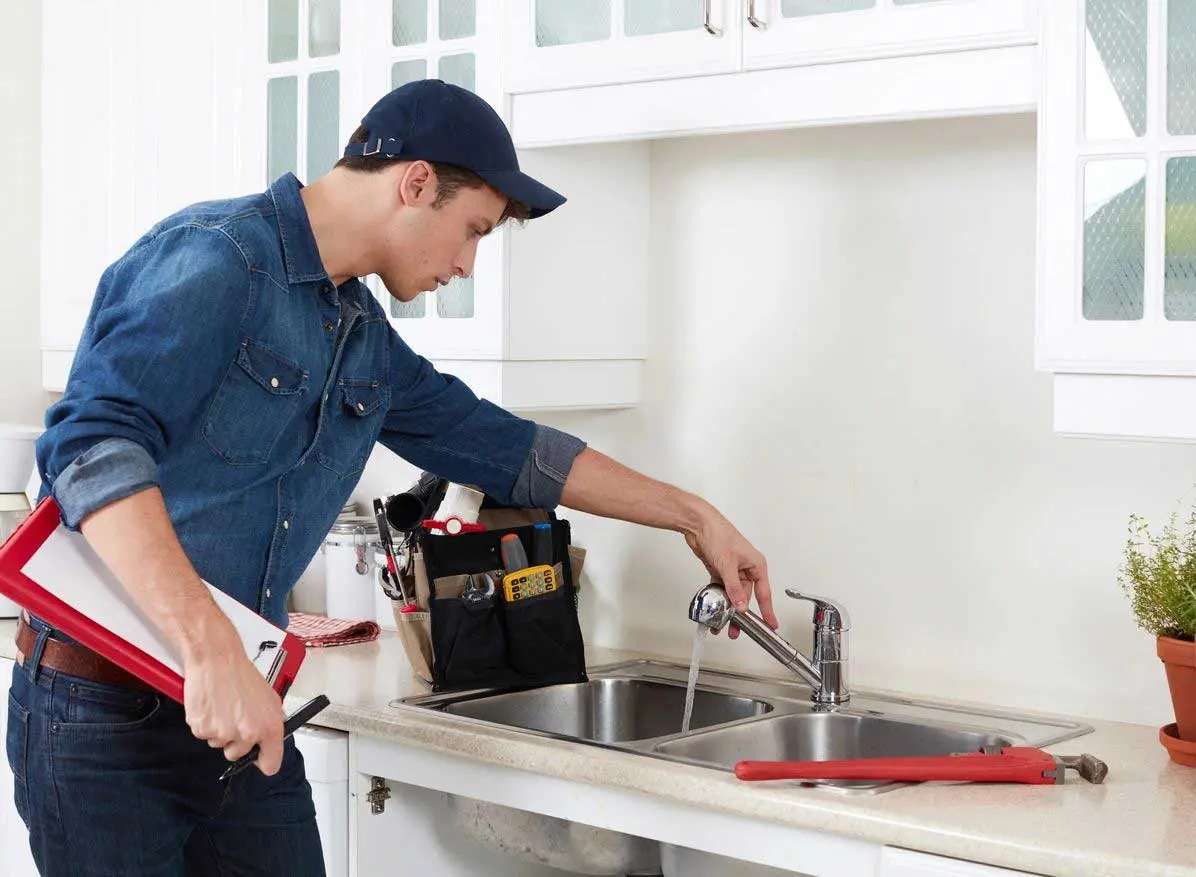 Installation, Service, and Repair of
Sump Pump Systems
The 2013 Calgary flood caught many homeowners off guard since they had not protected their homes with a sump pump system. Sump pumps are emergency measures to pump water out of the basement of homes during extreme weather and plumbing emergencies. The lack of such a system allowed water to stay in the basement and low levels of the house, causing substantial damage to the structure and leading to mold growth. At Day and Knight Plumbing and Heating, we provide a full range of sump pump services to keep your home and your family protected.
Installation: We will help you find the right-sized pump for your home and get it installed as soon as possible. We can also show you battery backup options to keep your sump pump working, even if the power goes out.
Repair/Maintenance: Our relationship with our customers continues long after installation. Let us do the regular maintenance tasks that your sump pump needs so that it will be in tiptop shape before the next catastrophe.
Emergency Service: Should your pump break down, we have emergency services ready to respond to your calls and help to limit the damage.
Very few people get enough water on a daily basis, and part of the reason is that, often, the water has a bad taste. Our water purification systems ensure that you have a constant stream of fresh, clean water whenever you want it, and the price is much lower than you think.
Benefits: Bottled water costs a fortune, but a water purifier gives you the same quality as mere pennies. With our water purification systems, you get water that is safe and healthy for your entire family to drink, cook with, and use for cleaning.
Repair/Maintenance: The best way to keep a system running is to keep it properly maintained, and our technicians stand by to provide all of the services you will need after installation.
Emergency Service: Plumbing emergencies can happen any time, and our emergency contact line is open 24 hours a day to rectify the situation.